Teen Birthday Party Ideas Las Vegas
Las Vegas – a world-renowned entertainment destination with glittering casinos and amazing shows, is the perfect spot for an unforgettable birthday celebration for teenagers. Offering plenty of unique teen party venues and options, Las Vegas has something to offer each visitor looking to plan that special teen's big day. From exciting venues all over Sin City providing endless fun ideas, you'll find the ultimate birthday bash there!
Key Takeaways
Experience the ultimate thrill with adrenaline-packed escape rooms, outdoor adventures and Stratosphere rides!
Treat your teen to an unforgettable birthday journey filled with art, history & magic at Neon Museum's Nighttime Celebration.
Get creative and have fun with a DIY Pizza Party or customizable food tour on The Strip!
Adrenaline-Packed Escape Rooms
Organizing a special birthday celebration for your teen? Las Vegas, NV offers the perfect opportunity, exciting and immersive escape rooms. These themed challenges require players to collaborate in order to solve puzzles, find clues and crack codes before time runs out! There's something for everyone with plenty of different themes available so there's no doubt that guests will have an enjoyable experience they won't soon forget.
Trapped! Escape Room Las Vegas is one of the premier locations on the Strip where parties can be held – accommodating large groups of people per private session. This thrilling activity tests friendships while strengthening problem solving skills as teams work together against these stimulating tasks that make it such an appealing form of entertainment at any get-together or party like this unforgettable teenager birthday bash you are throwing!
So invite all their friends along too — put on those thinking caps and prepare yourselves ready for some edutainment fun through Las Vegas NV escape rooms experiences waiting just around the corner.. A totally unique way to celebrate your birthday  with lasting memories made!!
Outdoor Adventure at Red Rock Canyon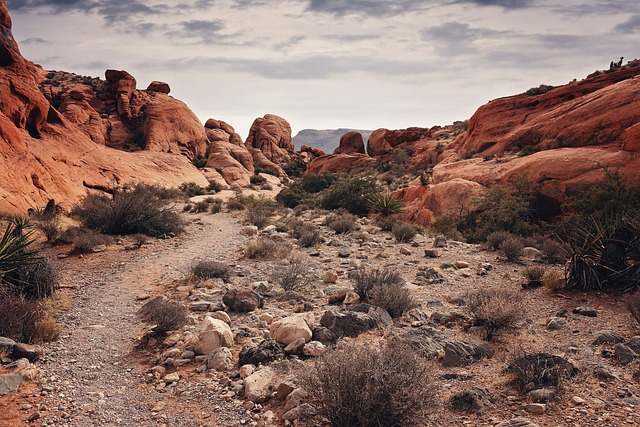 For teens who appreciate the beauty of nature, Red Rock Canyon is an ideal place to host a memorable birthday celebration. Just minutes away from Las Vegas Strip in Nevada Desert, this stunning scenery offers various activities such as the hiking trails and rock climbing that are suitable for age groups ranging from younger to older teenagers. Not only will these diverse adventures create everlasting memories but they can also be tailored according your guests' different levels of fitness and experience too!
Whether you choose Calico Tanks Trail or Children's Discovery Trail – there's something special awaiting each guest at every turn here with opportunities that offer outdoor excitement creating a magical mountain feeling all throughout their party adventure. With its picturesque landscapes along side fun-filled physical outings–Red Rock Canyon definitely makes for an exceptional venue suited especially towards teen parties. So gather up your friends – it's time to say goodbye city life & take part in some thrilling al fresco activity fulling exploring what lies behind "the strip" with Unforgettable Birthday Party!
Pinball Hall of Fame Party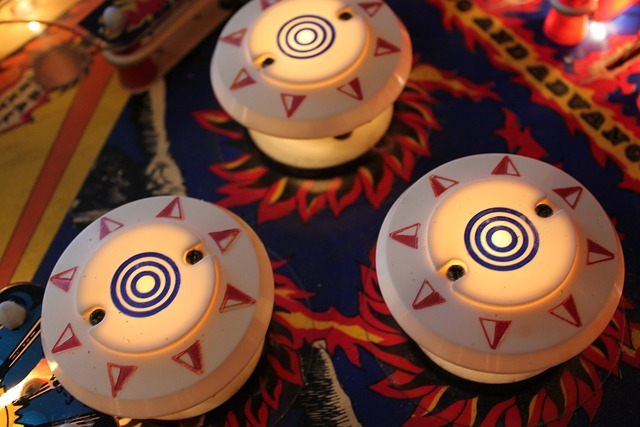 For an exceptional and nostalgic birthday celebration, consider the Pinball Hall of Fame in Las Vegas, NV. This museum holds the world's biggest selection of pinball machines ranging from 1950 to 1990 – with each guest being able to play them! It is sure to be a hit for teens at their party with exciting entertainment provided by these classic games.
The venue makes for a perfect spot for any teen's special day out, they can delve into retro arcade culture while playing alongside friends. Plus there are plenty of choices when it comes to selecting your favorite machine. Guests will have no shortage of fun options available on this memorable occasion!
To make your child's dream come true and give him or her an absolutely incredible experience that nobody else has done before in Vegas NV- host their upcoming birthday bash at The Pinball Hall Of Fame !
Neon Museum Nighttime Celebration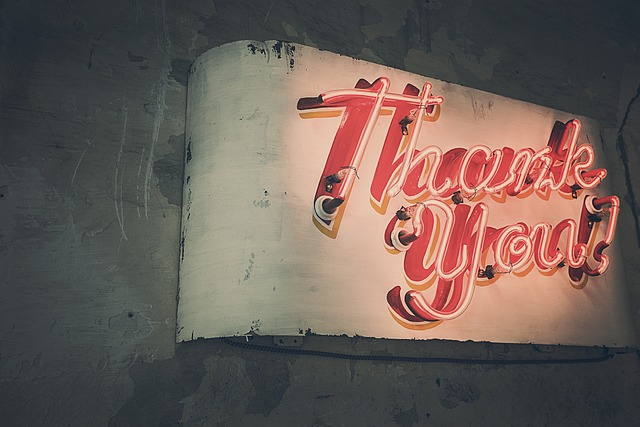 For a truly unique birthday gathering, consider hosting an evening soiree at the Neon Museum in Las Vegas, Nevada. With its recommended age being 12 or up, this museum is the perfect spot for parents and teens to celebrate their special day! Home of what's known as The Boneyard –an outdoor display featuring rescued and retired neon signs– it is sure to be an exciting experience filled with art and history that no one will forget.
At your visit you can:
Tour around Main Collection which houses carefully restored and unrestored illuminated pieces from diverse times. Choose between self-guided exploration or opt for guided night sightseeing where plenty more about each sign awaits discovery
Revel in engaging information supplied by knowledgeable guides over approximately sixty minutes worth of revelations
A nighttime party celebration held at the Neon Museum provides great fun along memories lasting long after they've left Las Vegas' dazzling boundaries.. Invite all friends aboard on this extraordinary journey created solely during birthdays celebrations!
High-Flying Fun at Fly LINQ Zipline
Head to Las Vegas for an unforgettable birthday experience at the Fly LINQ Zipline! This high-speed adventure offers stunning views of the city while soaring over The LINQ Promenade. Riders must meet safety requirements ranging from 3'4" – 6'8" in height and 60lbs – 300lbs (27kg – 136kg) in weight, so teens can rest assured that their adrenaline filled ride will be secure throughout. Best yet, when purchased online beforehand prices start as low as $25 per seat or $35 for superhero positions!
Your teen's friends are sure to cherish this special day celebrating with a wild zipping journey through Sin City skies above amazing scenery below. Buckle up and get ready because your teenager is about to embark on one extraordinary Las Vegas party they'll remember forever!
Creative Art Experience at Area15
For that special teen in your life, head to the 200,000 square feet playground of Area15 in Las Vegas for their birthday party. With a unique mix of interactive exhibits and virtual reality games plus dining options galore, it's an experience like no other!
Your friends can take part on exciting zip lining adventures while testing cutting-edge AI machines. They will also have access to immersive, art installation galleries as well as stimulating VR playrooms all within this amazing venue. Dining here is out-of-this world: there's a suspended bar with delectable dishes from around the globe served up inside imaginative rooms, pure perfection!
So if you want something more than just extraordinary for your teenager's big day then make sure you treat them by taking them and their buddies along to explore wonderful (and weird) wonders of Area15 – quite simply one of the best teenage celebration venues going right now!.
Customizable Food Tour on The Strip
For the teen with a love of food, an enjoyable birthday experience awaits on The Strip in Las Vegas. There is no shortage of wonderful dining options ranging from world-renowned restaurants to local hidden gems that will make their celebration unforgettable and delicious.
A customized tour around some highly recommended locations like Gangnam Asian BBQ Dining, Lotus of Siam and Mint Indian Bistro could be the perfect way for your teen's friends to sample all kinds of amazing dishes while learning about each dish's culture and history at every stop along the route.
It won't take much organizing. Just gather up everyone you know dressed comfortably, ready yourself for fun times ahead as well as many new favorite foods discovered through this culinary adventure – it can only happen here in fabulous Las Vegas!
Movie Marathon Extravaganza
Organizing a movie marathon gathering is an amazing approach to having fun and enjoyable teen birthday parties. Your adolescent guests can relax, watch their favorite movies, snack on delicious food while all the time supervised by adults. For this memorable event you need enough seating space for everyone attending as well as appropriate films age-wise and of course snacks!
Beforehand planning will make sure that everything needed for your kid or teenager's party runs smoothly – it'll be entertaining with friends around them celebrating together in no doubt comfortable conditions. An awesome at home option or even better outside in nice weather when everybody could take advantage of some fresh air during breaks from watching outstanding movies!
Stratosphere Thrill Rides
If you're searching for the perfect destination to host an adventurous and daring teen birthday party, then look no Than Las Vegas. Specifically at The Stratosphere Adventures, conveniently located up in the SkyPod of The Strat Hotel, adrenaline junkies have access to a collection of thrilling rides such as Big Shot, Insanity , Scream and SkyJump while taking in breathtaking views from up high above Seven Magic Mountains or otherwise known as "The 7 Magic Mountain"!
This extraordinary party experience is suitable for all ages offering unforgettable memories that will be cherished forever. Invite your courageous friends on a journey over to this incredible spot with promises sure enough keep everyone thrilled through out its entirety. Make it one to remember by having them celebrate their special day here at stunning city view of Las Vegas!
DIY Pizza Party
When it comes to budget-friendly birthday parties for teens, a DIY pizza party is an exciting idea. It gives everyone the opportunity to craft their own pizzas with different toppings while having fun together. As the host of this special event, make sure you have enough crusts and ingredients like sauces, cheese and other decorations which will add festive flair!
Your teen's friends can mingle over slices of flavorful masterpieces that they themselves created, making lasting memories as well as satisfying appetites at your secret pizza extravaganza! To guarantee success in hosting such celebration ensure everyone has plenty of choices when creating their very own personalized pies whilst also providing party host with some entertaining decor setting up quite the atmosphere.
Birthday occasions should be filled with joyous moments shared between family and beloved ones – so round up all those closest to your teen for an enjoyable day full off laughs coupled alongside mouthwatering creations freshly made from scratch onsite by each attendee . Gather those close around you ready turn flour into one-of kind culinary wonders worthy just any five star kitchen establishment in advance honorable milestone ahead right away fantastic home cooking experience never forgotten soon come !
Summary
Las Vegas, a city of limitless possibilities, is the ideal place for teen birthday parties. From exciting escape rooms to laid-back movie nights – whatever your teen's interests may be – there's an excellent venue that will make their special day unforgettable! Whether they're thrill seekers or food lovers Las Vegas has something unique in store that can help them celebrate this milestone with class and style.
Frequently Asked Questions
How do you celebrate a 15 year old birthday?
For your 15-year old's birthday, why not plan a fun and exciting celebration? Pool parties or camping out are great ideas for outdoor activities. Alternatively, organize an indoor sleepover at the zoo with pizza making as part of the festivities! Murder mystery games and arcades can also make this special day truly unforgettable. No matter how you and teenage kids choose to celebrate their big milestone, everyone will have a fantastic time!
How to make a Vegas birthday special?
Make your birthday in Las Vegas extraordinary by taking a scenic helicopter tour, indulging in a gourmet dining experience, seeing a lavish stage show, and exploring the famous Vegas Strip!
Upgrade your celebration by also trying a hot air balloon ride, visiting an art gallery or museum, stimulating your senses at BLACKOUT, taking a guided tour of Red Rock, booking a peerspace for a party pad, crafting at the only Pinterest-inspired studio in Vegas, and experiencing an immersive entertainment at AREA15.
Exciting times await!
How do you celebrate a kids birthday in Vegas?
Las Vegas is the perfect destination to celebrate your kid's special day in style, with unique venues like SeaQuest and Kinderland Indoor Play & Café offering plenty of fun for all the family! Looking for something more adventurous? Try Lost Worlds Myth and Magic or take a trip to Uptown Jungle Fun Park. There are also great experiences at Discovery Children's Museum plus Springs Preserve and Jumper's Jungle Family Fun Center too – ensuring an unforgettable birthday celebration that they'll never forget! Kids can enjoy Vegas too, with the huge variety of things to do with kids on and off the Strip!
Can teens participate in thrill rides at the Stratosphere?
For teens looking to have a thrilling experience in Las Vegas, Stratosphere is the place to be. Take on exciting rides such as Big Shot and Insanity, where you can soar 160 feet into the air for an ultimate adrenaline rush! Don't forget Scream and SkyJump which offer incredible views of Sin City from unparalleled heights. Experience all that this iconic spot has to offer – it's sure not disappoint thrill-seeking visitors!
What can teens expect at a Neon Museum nighttime celebration?
Teenagers can experience the alluring spectacle of Las Vegas' neon signs from a different perspective at the Neon Museum's nighttime celebration. The Boneyard, where these colorful lights originate and their history comes to life! It promises an amazing journey through time for those visiting Sin City.